Video Production & Effects
From intergrated Video effects to virtual characters, Imaginart Studios has produced video for many different venues.
Incorporating video into attractions , retail, museums is an important part of designing , and we have been part of it from the beginning. Imaginart Studios was one of the first to bring Video illusions to the Haunt attraction industry at an affordable level.
Imaginart Studios can create custom content for any need. We also work closly with others who can get the job done!
So call us today and discuss your project.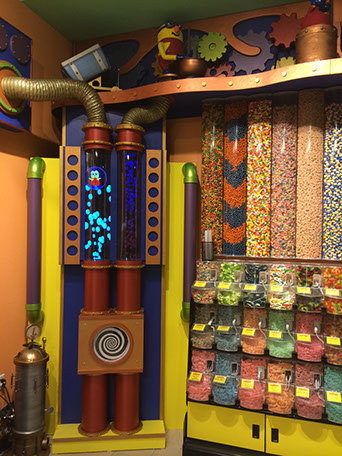 RETAIL THEMING
Imaginart Studios created this integrated video effect in a Candy store. The fun characters above were incorporated into the video to "Float" and play hide and seek in the candy tubes.
These video effects can be utilized to create a magical experience that brings theming to a new level of entertaining immersive experiences in retail, attraction queue lines and even restaurants.
VIRTUAL CHARACTERS
These Virtual Characters were created for the Buckhorn Museum in San Antonio TX.
Re-created from Historical photos , produced and scripted, these characters come to life as they tell their own story. Guest are captivated by the unique "Hologram" style in which they are represented.
ATTIC GHOST ILLUSION
This Ghost Illusion was installed and the set created to work together to create a extremely realistic Haunting experience !
A perfect combination of set design, intricately placed lighting, props ,& video
brought a very small space to life !