ANIMATED CHARACTERS
Our creative custom characters have been so popular because of the unique opportunity we offer our customers of custom voice overs that entertain and interact with guests. Another unique feature is that some of our animated characters can be changed from season to season, making them very versatile and affordable. Our Freddy Bear can double for Halloween and Christmas with a few simple changes!
Our new line of animated characters is growing every year and for family friendly events as well as the Halloweem industry.
We can Custom design a character for you , or take your character and bring him to life!
Give us a call to discuss your ideas. We love challenges and can find an affordable solution to meet your needs.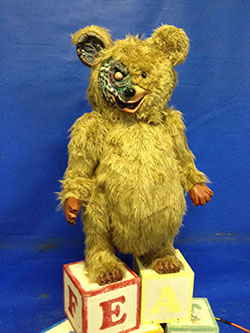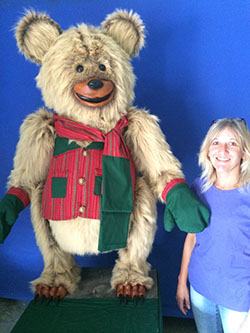 Visit our Haunt Industry Products and Services website www.TheAmericanHaunters.com for more information - or call us at 845.632.6439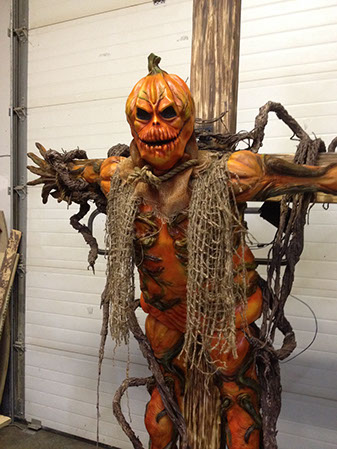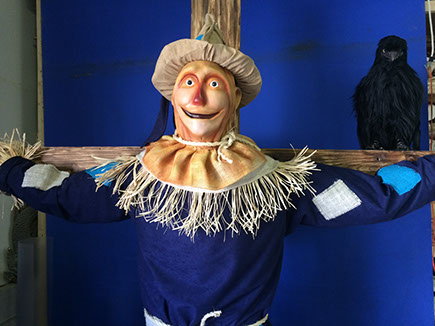 Pumpkinman Scarecrow Friendly Scarecrow & Raven:
These figures can also be changed to go from " Scary to Friendly".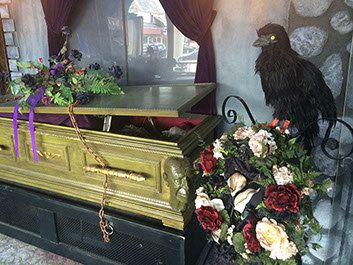 Animated Raven
Host and greeter character
House of Frankenstein Museum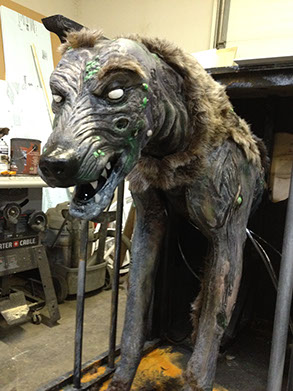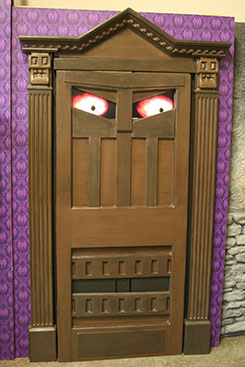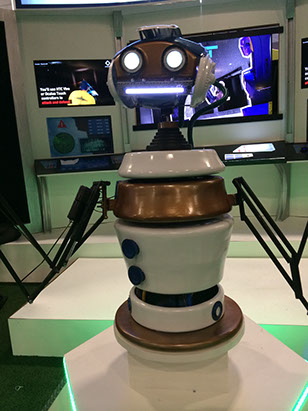 Zombie Dog
Lunges and Foams at the mouth!
Demon Door
Haunted House animated prop
Video effect eyeballs incorporated
into animated door panels.
D.A.T The friendly robot produced for American Sci Tech Comic-con booth